From an official website, recently opened, it has been announced that the manga Spy × Family, created by Tatsuya Endō, will have an anime adaptation to be released in 2022. In addition, a first promotional video and image has been released.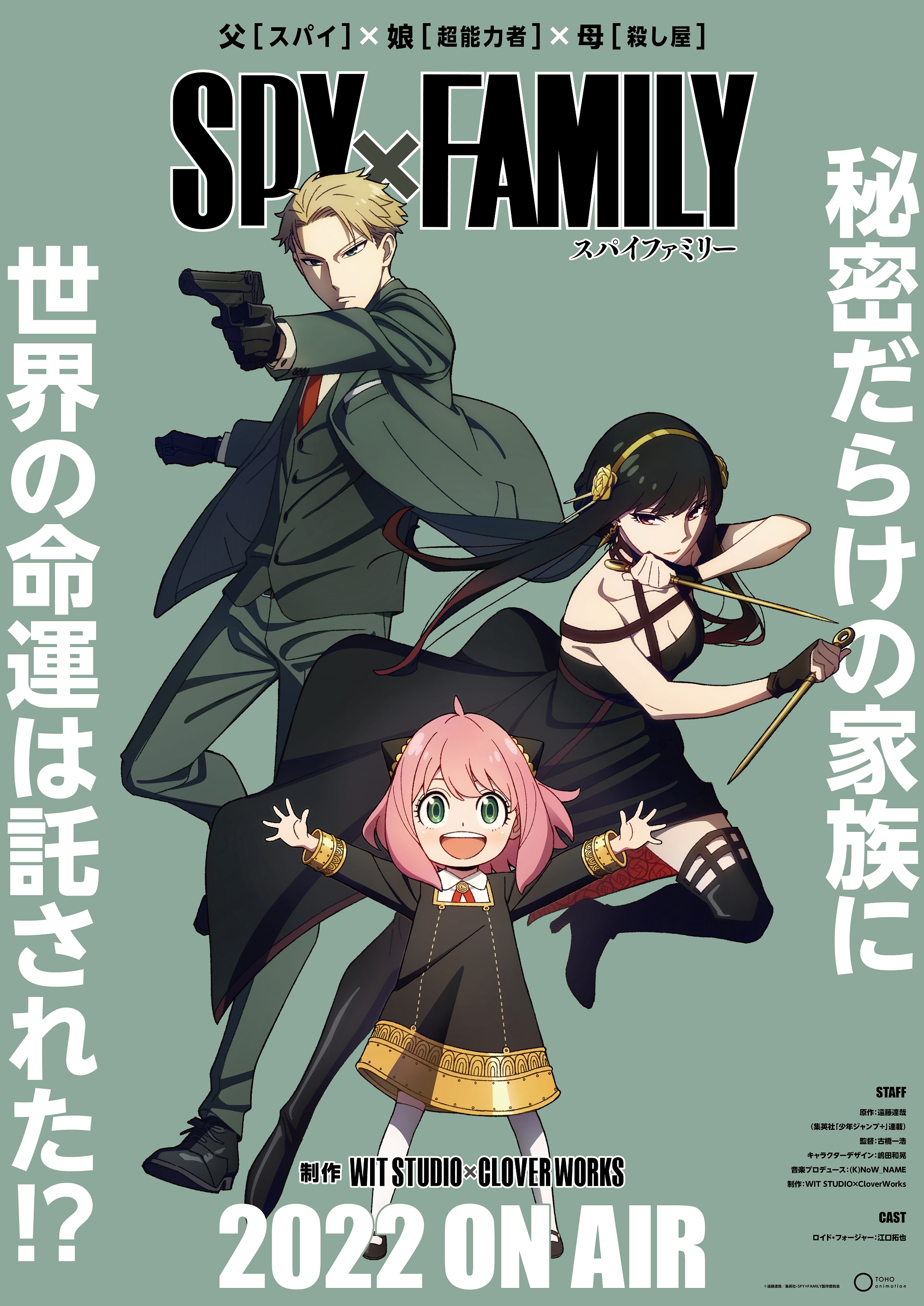 Kazuhiro Furuhashi will direct the anime under Wit Studio and CloverWorks animation studio, while Kazuaki Shimada will design the characters. (K)NoW_NAME will be in charge of the music.
Synopsis:
The skilled spy Tasogare dedicated himself daily to fulfill special missions for a better world. One day he receives a complicated challenge... His duty is to create a fake family and start a new life in order to accomplish the mission, but...!? A Spy × Action × Comedy of a peculiar family!!