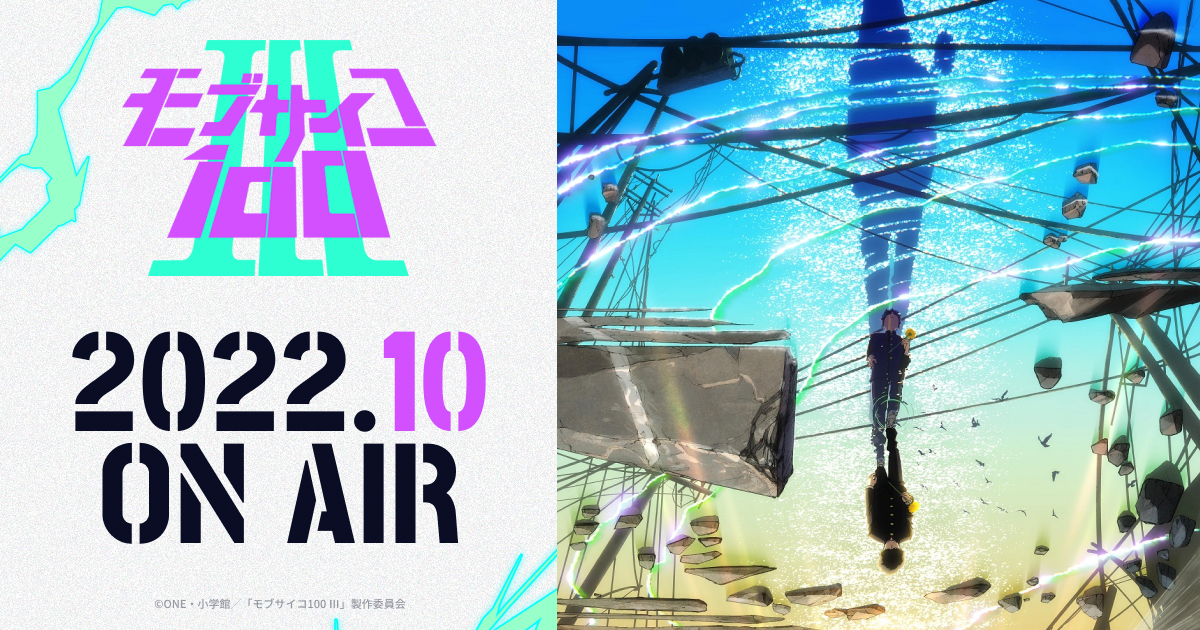 The official website of the anime Mob Psycho 100, adaptation of One's webcomic, has revealed that the third season of the series will premiere in October 2022. A new promotional video has also been released.
The cast and crew from previous seasons will return for this new animated adaptation.
Synopsis:
Kageyama Shigeo, a.k.a. "Mob," is a boy who has trouble expressing himself, but who happens to be a powerful esper. Mob is determined to live a normal life and keeps his ESP suppressed, but when his emotions surge to a level of 100%, something terrible happens to him! As he's surrounded by false espers, evil spirits, and mysterious organizations, what will Mob think? What choices will he make? The anime based on the original story by ONE, the idol of the webcomic world and creator of One-Punch Man, is coming your way with animation by leading animation studio Bones!